South Canterbury Workplace Safety Forum
The South Canterbury Workplace Safety Forum provides free training and networking opportunities for anyone involved in occupational health and safety. Established in 2009 by Progressive Solutionz.biz, the forum has grown steadily and we now get over 100 people attending these events.
The forums are designed for business owners, managers, supervisors, health and safety committee members, health and safety coordinators and anyone who has occupational health and safety responsibilities.
Our experience has shown that those involved with health and safety often feel isolated and find it difficult to keep up to date with changes. We believe that keeping people safe at work is a shared responsibility and therefore we work to provide a local network and a 'workshop' like forum for people to learn from each other and in turn have the opportunity to assist others.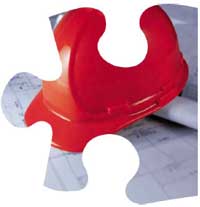 Progressive Solutionz.biz has been grateful for those businesses who have kindly helped with the sponsorship of these events over the years. The aim of these forums is to provide topical and relevant information – the topics we have looked at in the past have included;
Legislation and implementing a drug and alcohol policy in the workplace
E-learning health and safety training options
What we can learn from recent court rulings
A new approach to gradual process injuries
Safety when working at heights
Emergency response plans for fire
What's new in first aid training
The final frontier - developing a health and safety culture
Your legal obligations around hearing protection and noise control.
Hearing protection – the issues, solutions, and developing a safety culture
Recent advances in workplace drug testing
First-hand in lessons from dealing with a workplace fatality
What does your business have to do to meet the requirements of the hazardous substances and new organisms legislation
Choosing the right protection for your hands to avoid or workplace accidents
Changes in ACC in levies and workplace cover
Is a no blame culture the best approach for improving workplace health and safety
Changes to the working at heights guideline
Workplace emergencies are you prepared
What are the requirements around giving staff pre-employment health checks - what are some cost effective solutions
Protection versus productivity how do we get the balance right
Progressive Solutionz.biz Commercial Services
Although Progressive Solutionz offers these training events at no cost to those attending we also provide commercial health and safety services. We would be glad to assist you in any of the following areas;

workplace health and safety systems
mentoring, coaching or training;

Committee training
Hazard identification
Management training
Staff inductions
Contractor inductions
Safety Culture
Accident investigation

health and safety audits
assistance with accident investigations
establishing a safety culture
contract management
Please call us today if we can assist you.